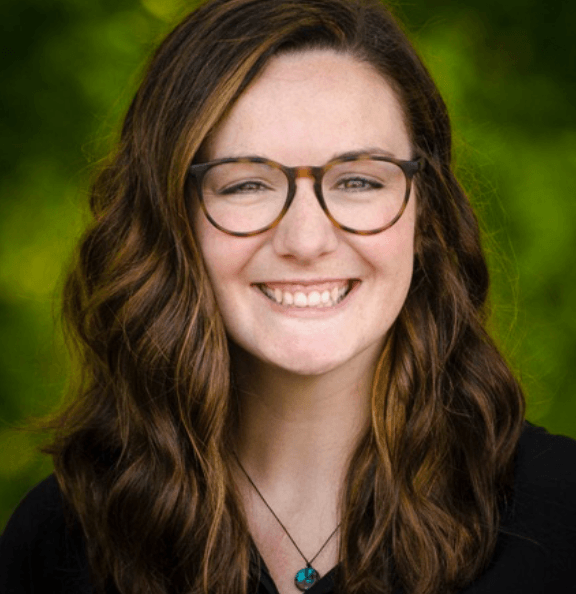 Emily Reyes - Children's Pastor
Emily Reyes grew up in rural northeast Missouri on a farm. She was homeschooled, as is evidenced by her dance skills, and moved to Kansas City in 2013 to begin her undergrad at MidAmerica Nazarene University. In 2017 she left MNU with a degree in Intercultural Studies and English, a newly accepted call to pastoral ministry, and a husband named Cristian.
Since then, she honed in her barista skills while working at Starbucks, served as a Worship Pastor at New Hope Church of the Nazarene in North KC, and a Creative Arts Pastor at Central Church of the Nazarene in Lenexa before coming to Shawnee Church of the Nazarene as Pastor to Children and Families.
Emily began her Masters of Divinity at Nazarene Theological Seminary in 2018, and she loves school more than most people deem natural. Her husband, Cristian, is also attending NTS and frequently makes fun of Emily in class for her zealousness in study. (But Emily thinks he's probably just jealous.)
Emily and Cristian have two crazy puppies, Luray and Maggie, and Emily loves to go on runs and share popcorn with them. Emily also loves children's literature, traveling on trains, yard sales, baking cookies, and cereal of all kinds. She's so excited about all the God is doing at Shawnee and would love to talk with you about it (preferably over coffee).