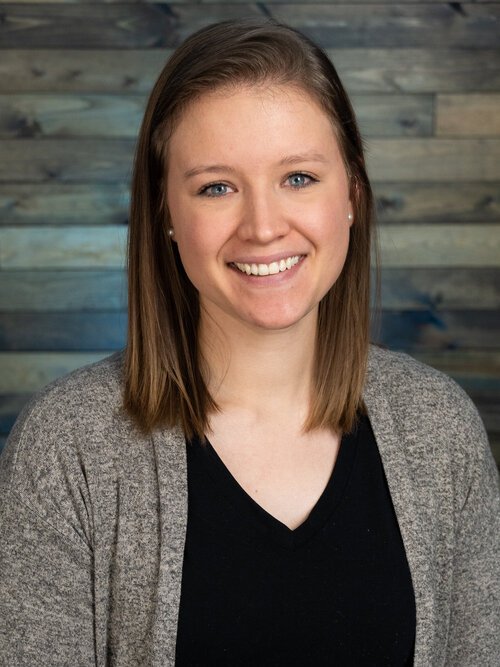 Whitney Means - Office Manager
Whitney Means is the Office Manager of Shawnee Church of the Nazarene. She grew up in small town Iowa in the United Methodist Church and attended Olivet Nazarene University. While at Olivet she double majored in Social Work and Psychology and met/married her husband Seth Means (electrical engineer). Both Seth and Whitney graduated from Olivet in 2013.
Since graduating from Olivet Whitney has worked for Catholic Charities in Kankakee County, Illinois, Down Syndrome Guild of Greater Kansas City, KC Elder Law Firm, Kansas City District Church of the Nazarene Office, and now as Office Manager at Shawnee Church of the Nazarene.
Whitney enjoys leading and helping people towards the resources they need and making things as efficient as possible. She enjoys learning and helping in any way she can. She enjoys working towards the vision of the church and being a part of the Shawnee family.
In her spare time Whitney enjoys seeing God through the little things each day, learning new crafts, going on walks and hikes (being outside as much as possible), trying new local places in KC, hosting people in their home, and spending time/learning from friends, family, new people she meets. Seth and Whitney expanded their family after welcoming Olivia in July, 2019. They have enjoyed working together and learning new things through this new part of life called parenthood. They enjoy connecting, being involved (youth, young adults, and more), and are members at Central Church of the Nazarene. They love learning new games and finding new places to explore in KC. Lastly, they truly enjoy spending time with family, friends, and inviting people into their home.